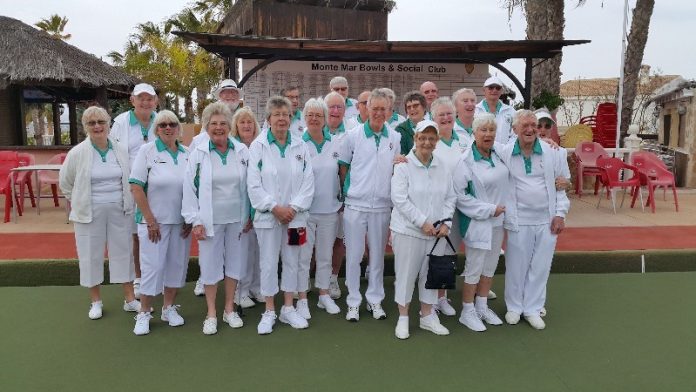 Sponsored by The Belfry, The Pub, Bowling Abroad, Avalon, Lounge D and Rogers
Wednesday 25th April we entertained Moonfleet Bowls Club touring team from Weymouth. The weather was overcast with some light rain at times but it did not deter us from having a very friendly and enjoyable morning playing six games of rinks. Monte Mar had a good result but as always the scores really don't matter on these sort of occasions as everyone involved had a excellent mornings bowling. It was lovely to see our old friends Sandra and Terry Errington again.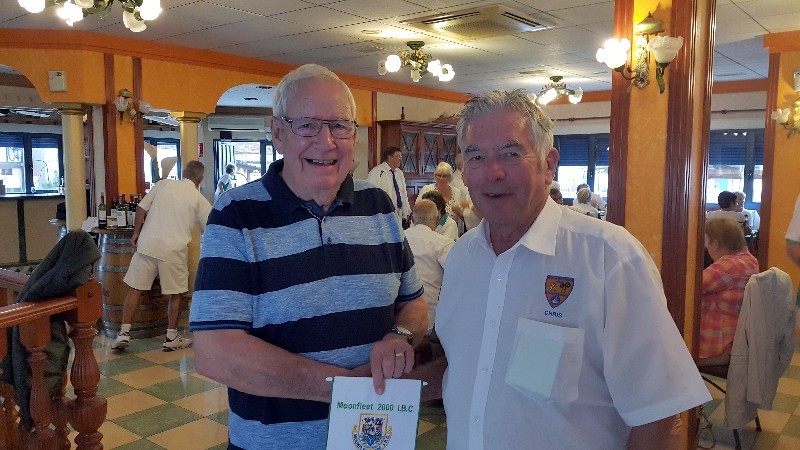 Terry was once Monte Mar Captain before moving back to the UK, so having them both playing at our Club again made this a very special occasion for us all. Afterwards  we all enjoyed a meal and a few drinks together in the Rincon Restaurant, which rounded of the day perfectly.
Friday 27th April we entertained another touring team. Organised by personal touch the three visiting teams were players from different clubs in England. Monte Mar had a good win but the scores really don't matter, as everyone had a very enjoyable morning. After the game the captain of the visiting team presented our captain will a lovely picture of York.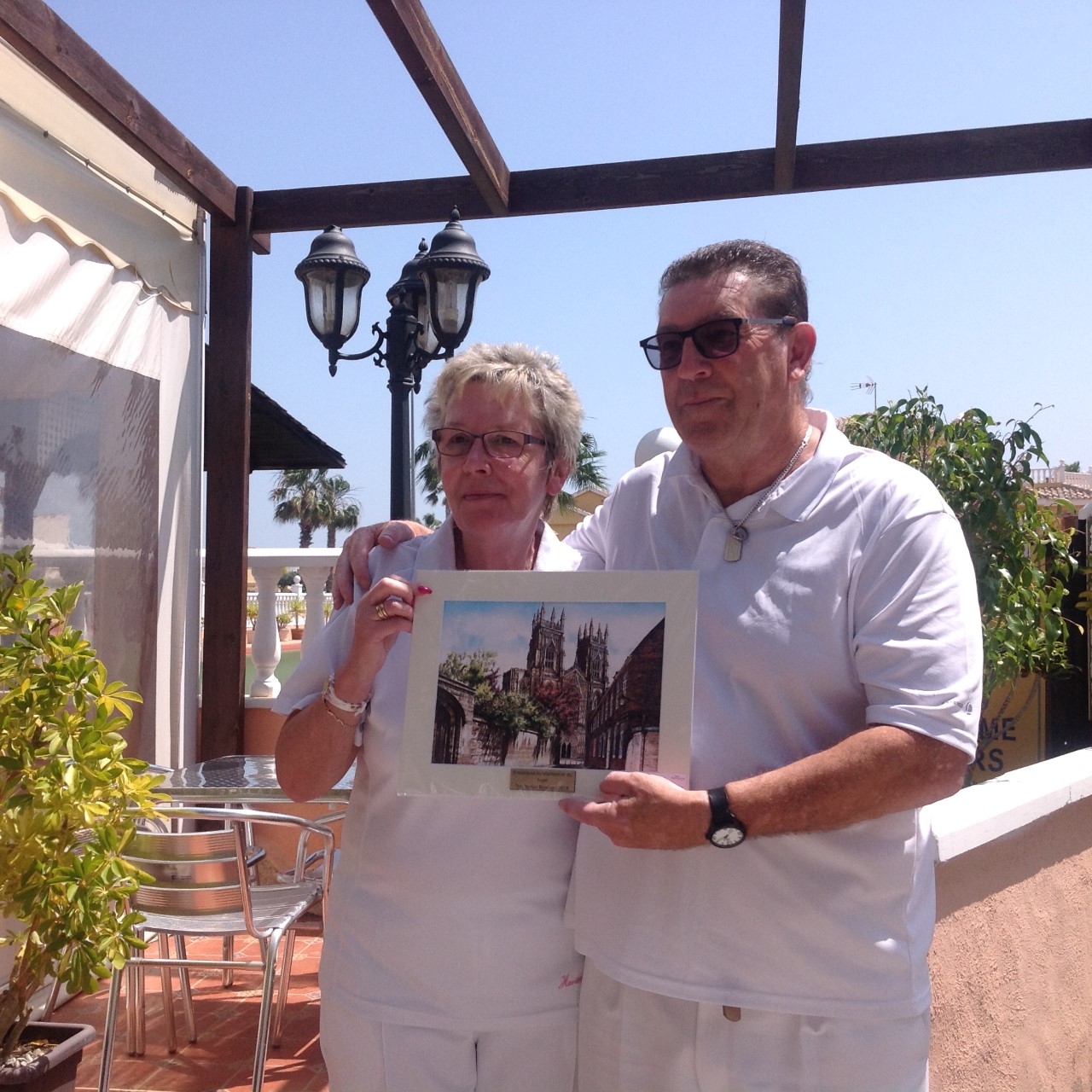 Monday 30th April
The top of the table match between Monte Mar Torros v Country Bowls Badgers was as expected a hard fought match. The Torros came out on top winning on five rinks and losing on one. 
Shots Torros 101- 68 Badgers, Points Torros 12 – 2 Badgers
We remain at the top of the league, well done to everyone on a fine team performance. 
Wednesday 2nd May VCL League
Monte Mar Lords v Greenlands Jasmine
A very good result at home against Greenlands Jasmine, winning four disciplines. Well done to Joan Harding (singles) Keith Simpson (singles), Sheila Roberts, Phil Goble, skip Alan Ashberry. Tanya Oliver, Howie Williams, Joe Ridley and skip Diane Ridley.
Shots Lords 92 – 74 Jasmine, Points Lords 10 – 2 Jasmine